Technical prowess, experience and intuition place Blossom in a prime position to conceptualize and manage wide-scope creative graphic design projects. That's why she's happy to join your team as a consultant, designer or art director, whatever your creative needs may be.
Creative Graphic Design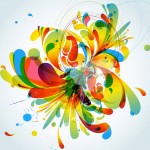 Graphic design is the visual representation of a message you want to convey to the world. If you need a unique corporate logo to define your business brand and identity, an advertisement that effectively targets your audience, an attractive business card to convey your style and personality or a package design that will persuade someone to choose your product over another, a creative graphic design artist can convert your ideas into concepts and bring your message to life.
Can you accomplish your goals based on word-of-mouth alone? Possibly; but why not improve your chances and make a measurable difference in the success of your business. You will never have a second chance to make a great first impression and creative graphic design can be the only thing that sets you apart from your competition. Think about it. Creative graphic design is everywhere – on billboards, subway posters, magazine ads, paper plates, CDs, menus, book covers, labels, brochures, candy wrappers, gift cards, vehicle wraps, T-shirts, web banner ads, junk mail and so on. Creative graphic design is what motivates us to take action.
Identity & Branding Advertising   Marketing Logos
Graphic Design Solutions for Your Business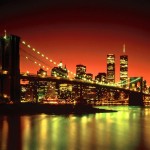 Creative graphic design is not merely "embellishment"; it also involves problem-solving. As a New York City freelance graphic designer, I use a combination of traditional artistic talent along with technology tools to help you visually communicate your ideas, satisfy your business needs, inspire consumer trust and make your product or services stand out from the crowd. Whether you are launching a new product or trying to attract more interest in an already-established brand, my graphic design solutions can help you extend your brand identity across a wide range of mediums.
Creative graphic design involves more than computer software. It is an art that requires empathy, a creative vitality, a keen eye for detail and social sensibility. A freelance graphic designer brings to the table a capacity to communicate ideas in a vibrant yet functional way. Image-based designs can be compelling and powerful on their own and evoke an emotional response. Typography-based designs can be equally powerful for presenting information in an extraordinary way. A combination of the two can add up to the ultimate distinctive and influential message. Each project is unique and I will collaborate with you to find the ideal solution.
Publishing Retail & Packaging InteriorsFine Arts
Freelance Graphic Design – Watch Your Brand Bloom!
As a freelance graphic designer with more than ten years of experience, I am able to offer you innovative graphic design solutions in a wide variety of media without some of the hassles that come along with using large design agencies. My passion for design, color, and my imaginative spirit allow me to cater to the complex design requirements of every project. The graphic design solutions of Blossom Dezine are 100% customized to express your distinctive message and give you a creative edge on your competition.  Review my portfolio of creative graphic design samples and contact me today to explore the infinite possibilities and watch your brand bloom!